Symposium
Information for UIA50 is below - just click on the tabs!
Only UIA50 registrants can access the presentations and videos:
Click here for UIA50 presentations
| | | |
| --- | --- | --- |
| | | |
| Andrew Feeney welcomes UIA50 participants | | Dominck DeAngelis opens UIA50 |
| Andrew Feeney introduces Amin Moghaddas for his virtual presentation | | |
| | | Rachel Edwards on New Techniques for ultrasonic nondestructive testing |
General Information
UIA50
25 - 27 April 2022
The University of Warwick (at long last!)
The University of Warwick location for our return to face-to-face symposia will provide us with a collegial atmosphere for presentations and the networking and unconference activities so important to UIA Symposium participants.
Based on our successful virtual conference in 2021, we will be offering a virtual component so that participants from around the globe unable to travel to the UK will still be able to participate.
Multi-access (and what this means)
The Symposium will accommodate both live and virtual participants. The schedule for the Symposium has been designed for easy viewing for both UK and European participants and those from North America. Presentations given between 1:30 - 6 pm BST / 8:30 - 1 pm EDT will be live streams and participants will be able to answer questions and participate in unconference discussions.
To cover the production costs for the virtual platform the registration fee will be the same for both live and virtual.
UIA50 Code of Conduct
UIA is committed to providing a safe, productive, and welcoming environment for all meeting participants and staff. All participants are expected to abide by this Virtual Programs Code of Conduct.
UIA has zero-tolerance for any form of discrimination or harassment, including but not limited to sexual harassment by participants or our staff at our meetings.
Unacceptable Behavior is defined as:
Harassment, intimidation, or discrimination in any form.
Verbal abuse of any participant or UIA staff member.
Examples of verbal abuse include, but are not limited to, verbal comments related to gender, sexual orientation, disability, physical appearance, body size, race, religion, national origin, inappropriate use of nudity and/or sexual images in public spaces or in presentations or threatening or stalking any participant.
Registration
Registration Fees
All the fees have been lowered significantly since UIA49 (Toronto, 2019).
Members - $699
Nonmembers - $899
*Students - $299
*Poster Presenters - $99
UIA is pleased to underwrite student participation as a full symposium participant OR as a poster presenter. Students submitting posters have the choice of adding either the Monday Industrial Sessions or the Wednesday Medical Sessions at no additional charge.
Register NOW!
Featured Speakers
Featured Speakers
Industrial Session Keynote Speaker - Dr. Rachel Edwards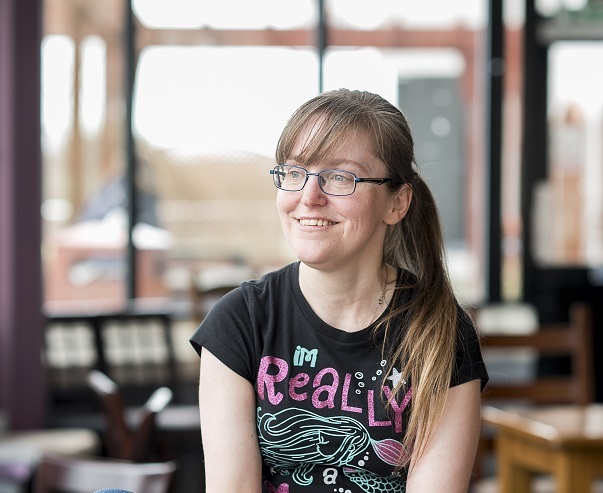 Rachel S. Edwards is a Reader in Physics at the University of Warwick. She obtained her DPhil (University of Oxford) in condensed matter physics, and moved to Warwick from a research fellowship at the University of Florida. RE is a member of the Centre for Industrial Ultrasonics (CIU) at Warwick, which consists of a team of over 30 researchers across the Faculty of Science, and performs collaborative research with industry. She was awarded an interdisciplinary ERC Starting Independent Researcher grant (grant 202735, in the highly competitive first round) and a follow-up Proof of Concept grant, and is a CI on the EPSRC and industry funded Research Centre for NDE.
She holds a patent on miniaturised electromagnetic acoustic transducers (EMATs), and has a patent application for a liquid crystal sensor for ultrasound. She is Editor-in-Chief of Nondestructive Testing & Evaluation, and on the editorial board for Ultrasonics. She has over 70 peer-reviewed publications. Rachel Edwards is regularly invited to speak in schools and to teachers, has worked with the Ogden Trust, the Smallpeice Trust, and the Princes Teaching Institute to engage school children with physics and engineering, and was awarded the Warwick University Award for Public Engagement in 2017.
New techniques for ultrasonic non-destructive testing
Non-destructive testing must continually be looking at new, low technology readiness level techniques, in order to improve reliability. The best new techniques can then be rapidly developed further to implementation in industry. For example, electromagnetic acoustic transducers (EMATs) are becoming more established in NDT, but they are typically large and contain very strong magnets to ensure a large signal to noise ratio. Our recent work has developed focused EMATs in order to improve resolution of defects, and has moved towards miniaturisation, which offers further resolution improvements but also enables implementation onto robots. Another advantage of miniaturisation is the ability to produce arrays of EMATs for vastly improved inspection.
Acoustic field visualisation using lasers is beneficial for understanding the effectiveness of new techniques. However it is now possible to visualise ultrasound in a different way – using a sensor based on liquid crystals. We have developed different types of liquid crystal sensor which can be applied as a removeable film or as a smart paint, and are using these to measure ultrasound – starting with visualising the vibration of an ultrasound transducer.
We will present details of these new techniques, including defect detection using arrays generating Rayleigh or shear-horizontal waves, and discuss the path which NDT may take in the future.
Tuesday Workshop Speaker: Dmitry Eskin
Dmitry G. Eskin

is a professor at Brunel University London/Brunel Centre for Advanced Solidification technology (BCAST). Before joining Brunel in 2011, he worked in the Russian Academy of Sciences (1988-1999) and Delft University of Technology/Materials innovation institute (1999-2011). Prof Eskin is an internationally recognised leader in the fundamentals of solidification processes and ultrasonic melt processing.
He has over 300 papers (H-index 51, more than 10,000 citations) and 7 monographs to his name, including Ultrasonic Treatment of Light Alloy Melts (2015) and Solidification Processing of Metallic Alloys under External Fields (2018). He also has patents on alloy design and ultrasound-assisted casting technology for light alloys. Since 2012 he has led 3 EU and 4 EPSRC projects dedicated to the science and applications of ultrasonic melt processing. He is an editor of Journal of Alloys and Compounds, Ultrasonics Sonochemistry, and subject editor of JOM. Prof Eskin has received TMS Warren Peterson Cast Shop for Aluminum Production Awards (2011, 2013), TMS Aluminum Technology Award (2013) and Mendeleev Medal from TSU (2018).
Medical Session Keynote Speaker: Dr. Helen Mulvana
Dr. Helen Elizabeth Mulvana

holds a Chancellor's Fellowship (Senior Lecturer) in Biomedical Engineering at the University of Strathclyde (UofS) and is Research Director for the department. Her multi-disciplinary research is focused on tissue characterisation and the development of ultrasound imaging for earlier disease detection, and ultrasound as a tool for therapy. She collaborates closely with engineers, clinicians, and life scientists.
Helen is an Associate Editor and former Associate Editor-in-Chief for IEEE Transactions in Ultrasonics Ferroelectrics and Frequency Control (TUFFC), co-Chair of the IEEE International Ultrasonics Symposium Technical Program Committee Medical Ultrasonics Group and Web Editor-in-Chief for IEEE UFFC Society. She founded and chairs the Scottish Ultrasound Group to promote partnership with clinicians, academics and industry and is a Chartered Engineer (IMechE). Research funders include BBSRC, EPSRC, CRUK, Medical Research Scotland and Bowel Cancer UK.
Contrast enhanced magneto-motive ultrasound for colorectal cancer detection: pre-clinical development
Bowel cancer is the fourth most common cancer in the UK. Treatment commonly involves major surgery, which although potentially curative, carries the risk of short- and long-term morbidity, including the possibility of stoma formation and consequent impact on quality of life. In some cases, it may be possible to treat patients more conservatively through localised resection, however, critical to this decision-making process is the ability to reliably determine the extent of disease and its potential to spread or metastasise. A key determinant of metastatic potential in colorectal cancer, as well as many other tumour bearing cancers, is the existence of disease in the lymph nodes local to the tumour however there exists no effective method of imaging lymph nodes to determine this involvement.
In this talk I will discuss the pre-clinical research we have undertaken in support of developing contrast enhanced magneto-motive ultrasound (CE-MMUS), a new technique to image colorectal cancer lymph nodes. Our approach aims to unite the benefits of contrast enhanced ultrasound imaging, which has recently been investigated to image lymph nodes, and magnetomotive ultrasound, an emerging technique to delineate lymph nodes based on mechanical response. Work to date includes volumetric assessment of colorectal cancer lymph nodes in a pre-clinical mouse model, finite element simulation to better understand system parameters and first proof of principle of CE-MMUS in a pre-clinical model.
Program Schedule
Monday
Day 1

Industrial Sessions

Monday, 25 April 2022

EDT
BST
Speaker
Organization
Title

Recorded

10:00
Dominick DeAngelis
Kulicke & Soffa Industries
Mechanical impedance matching for ultrasonic transducers and their tools

Recorded

10:45
Refreshment Break

Recorded

11:15
Hans-Juergen Schreiner
Ceramtec

Recent developments for lead-free ceramics in Ultrasonic Measurement devices

12:00
Lunch
8:25
13:25
Dominick DeAngelis /
Andrew Feeney
UIA President /
UIA50 Symposium Chair
Welcome
8:30
13:30
Jie Zhang
University of Bristol
Strategies for guided acoustic wave inspection using mobile robots
9:00
14:00
Amin Moghaddass
EWI
Development of sonotrode with replaceable tip for use in ultrasonic metal welding
9:30
14:30
Unconference and Q & A
10:00
15:00
Rachel Edwards
University of Warwick
Keynote: New techniques for ultrasonic non-destructive testing
11:00
16:00
David Grewell
North Dakota State University
Sonication of agave fiber bagasse: A potential pretreatment to enhance sugar release
11:30
16:30

Leo Klinstein

Gold Sponsor: Dukane

Latest developments in Dukan's technologies
12:00
17:00
Unconference and Q & A
12:30
17:30
David Grewell
North Dakota State University
Strengthening 3D printed (FDM) parts through application of ultrasonic vibration
1:00
18:00
Dominick DeAngelis /
Andrew Feeney
UIA President /
UIA50 Symposium Chair
Day 1 Close
18:10
Wine & Cheese Reception
Tuesday
Day 2

Workshops / Posters

Tuesday, 26 April 2022

EDT
BST
Speaker
Organization
Title
10:00
University of Warwick
Tour of Ultrasound Labs
12:05
Lunch
8:30
13:30
Dominick DeAngelis /
Andrew Feeney
UIA President /
UIA50 Symposium Chair
Welcome to Day 2
8:35
13:35
Dmitry Eskin
Brunel University London
Workshop: Ultrasonic melt processing: from fundamentals to practice
9:35
14:35

Louise Bierregaard

Meggitt

Gold Sponsor Presentation

10:40
15:40




Poster Showcase

11:40
16:40

Unconference / Q & A

12:40
17:40
Dominick DeAngelis /
Andrew Feeney
UIA President /
UIA50 Symposium Chair

Day 2 Close

19:00

Depart for Warwick Castle
Wednesday
Day 3

Medical Sessions

Wednesday, 27 April 2022

EDT
BST
Speaker
Organization
Title

Recorded

10:00
Abdul Hadi Chibli
University of Glasgow

Optimising Folded Front Masses for Ultrasonic Scalpels for Robotic Surgeries

Recorded

10:30
Dhanak Gupta
University of Birmingham

Recorded

11:00
Q/A and Refreshment Break

Recorded

11:30
Jack Stevenson
University of Glasgow
12:00
Lunch
8:25
13:25
Dominick DeAngelis / Andrew Feeney
UIA President / UIA50 Symposium Chair
Welcome
8:30
13:30
Xuan Li
University of Glasgow
9:00
14:00
Unconference and Q & A
9:15
14:15
Helen Mulvana
University of Strathclyde
Keynote: Contrast enhanced magneto-motive ultrasound for colorectal cancer detection: pre-clinical development
10:15
15:15
Unconference and Q & A
10:45
15:45
Alex Darian
Bioventus / Misonix
Bronze Sponsor: Latest Developments
11:15
16:15
Unconference and Q & A
11:15
17:15
Dominick DeAngelis / Andrew Feeney
UIA President / UIA50 Symposium Chair
Symposium concludes
Travel Info
Getting to the University of Warwick
The University of Warwick is located in Coventry, England. The Birmingham airport is the closest to Warwick University. There is a train to Coventry city centre, then the university is about 10-15 mins in taxi from there.
The address for Scarman, where the symposium will be held is:
Scarman
University of Warwick
Scarman Road
Coventry
CV4 7SH
The phone number for Scarman reception is 02476221111
There is free parking if you are driving; you will need to collect an exit code from reception prior to your departure.
Pre-departure Testing Requirements for Air Travelers returning to the U.S.
Starting on December 6, 2021 air travelers aged two and older, regardless of nationality or vaccination status, are required to show documentation of a negative viral test result taken within one day of the flight's departure to the United States before boarding. You must show your negative result to the airline before you board your flight. That includes all travelers – U.S. citizens, lawful permanent residents (LPRs), and foreign nationals. You can order your tests free from https://www.covid.gov/tests at no charge before you leave the US.
If you recently recovered from COVID-19, you may instead travel with documentation of recovery from COVID-19 (i.e., your positive COVID-19 viral test result on a sample taken no more than 90 days before the flight's departure from a foreign country, and a letter from a licensed healthcare provider or a public health official stating that you were cleared to travel).
Travel Suggestions
You do not need to complete a UK passenger locator form before you travel, take any COVID-19 tests or quarantine when you arrive in England. (See requirement to return to the US)
Plan to attend in person?
We now have some rooms available on campus. To get the UIA rate, please email with your arrival and departure dates. Please put UIA50 rooms in your subject.
COVID travel restriction information (for entering the UK and returning to the US)
Past UIA Symposia and Workshops